your challenge
is our purpose.
When? You don't know when, but often. It's interruptive. It's embarrassing. It makes life, well, frustrating. At Neuspera, we truly understand your challenge with Urinary Urgency Incontinence (UUI), a symptom of Overactive Bladder (OAB). And that's why it became our purpose — a patient-first approach has helped us develop a modern, minimally invasive device for those looking to improve bladder control. Neuspera is designed to help you live your life uncompromised. Take the first step, learn more about our clinical study.
Urinary Urgency Incontinence
The Neuspera Implantable Sacral Neuromodulation (SNM) System is comprised of a minimally-invasive implant and convenient external wearable designed to provide relief from the life-limiting symptoms of UUI.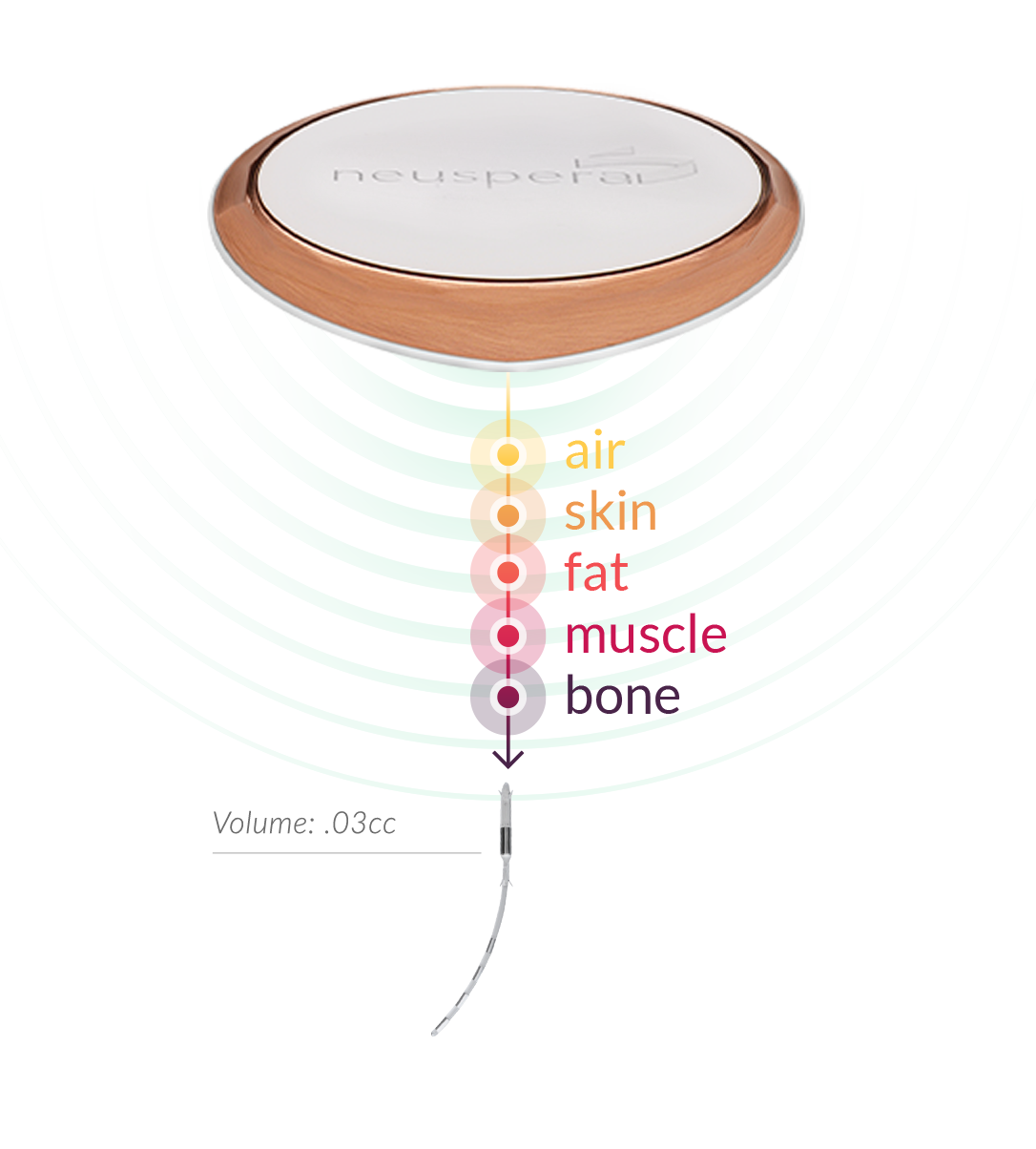 Our Technology
At the core of our technology platform is an ultra-miniaturized implant and patented Mid-Field Powering capability, allowing nerves to be specifically targeted with a programmable stimulator that is powered from an external, wearable wireless transmitter.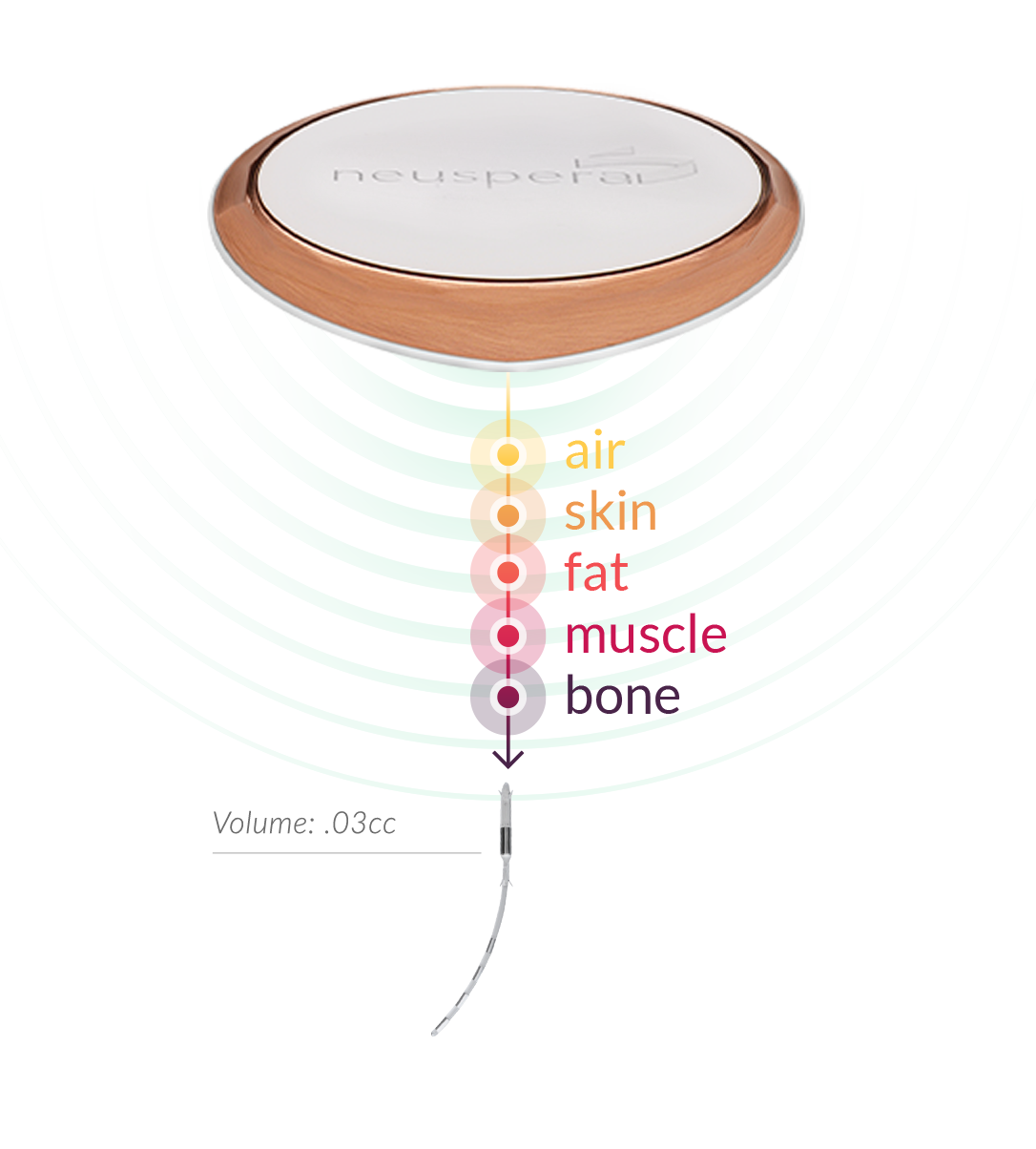 Mid-field Powering Technology
Ultra Miniaturized Implantable Device
About Neuspera Medical
Neuspera Medical, Inc. is committed to developing implantable medical device technology that will improve the lives of patients battling chronic illness. With the first intended indication for use as Urinary Urgency Incontinence (UUI), the platform technology is ultimately designed to deliver targeted bioelectronic medicine for a variety of conditions. Neuspera's minimally-invasive implants with external wearable transmitters offer the possibility for therapies to reach deeper, harder to access anatomical locations in the body.
Learn More
Featured Resource
Watch the video below to learn more about the science behind Neuspera and how it can empower patients to reclaim their lives.